September 26th, 2013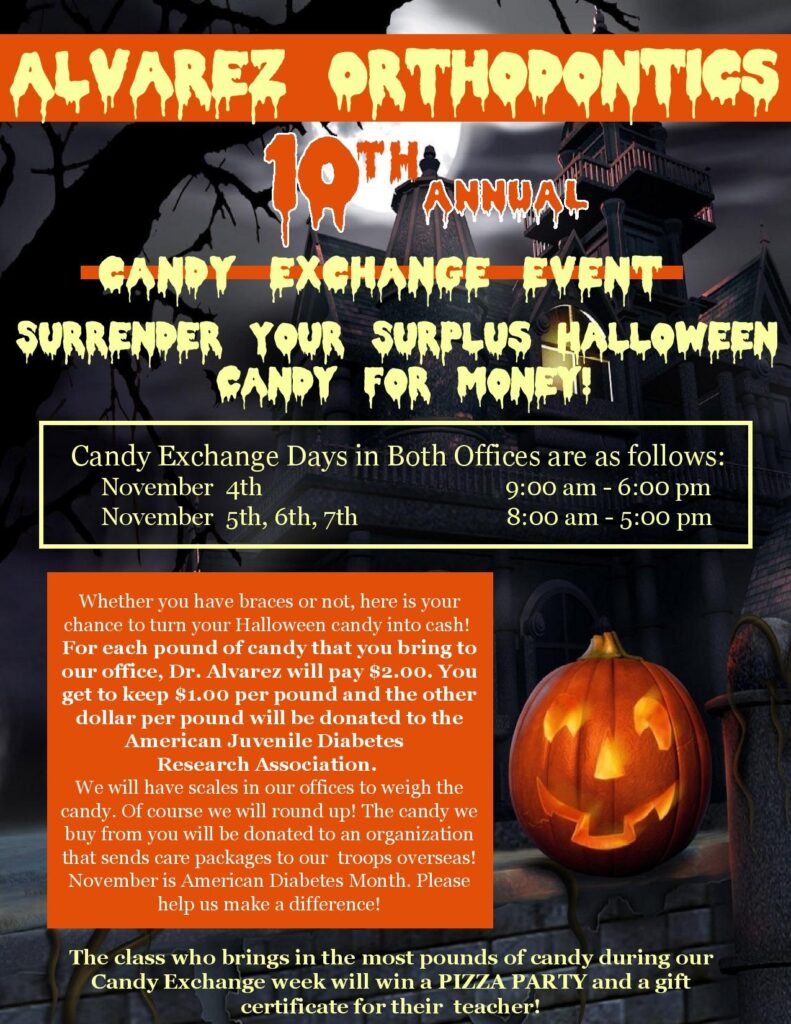 April 10th, 2013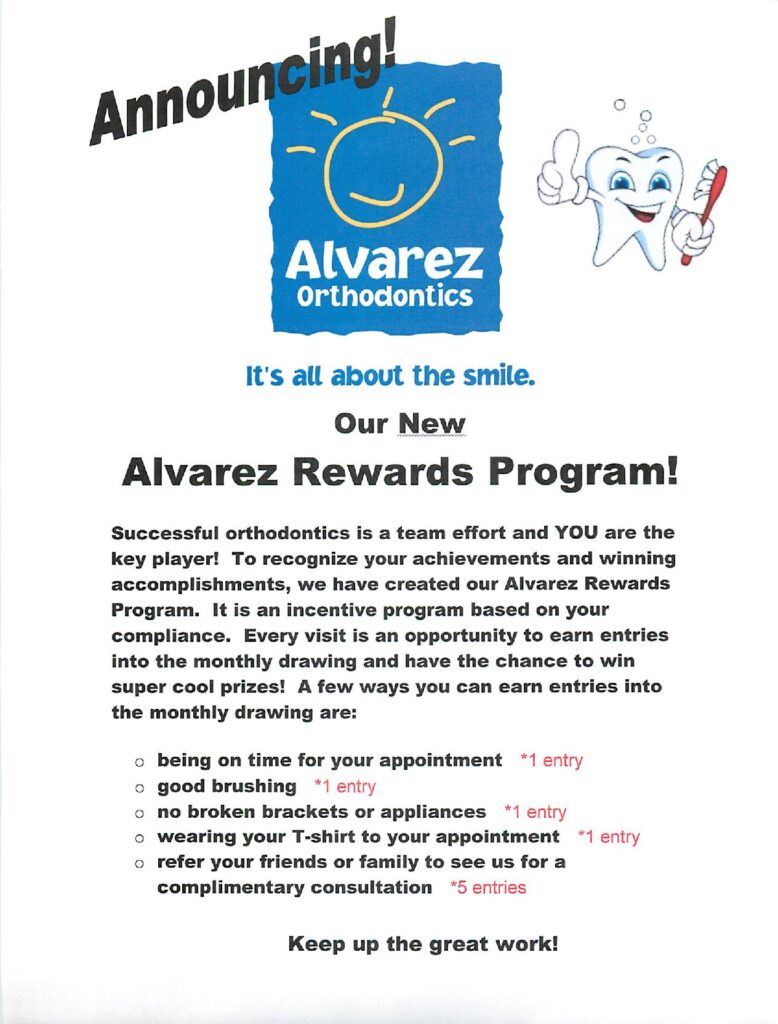 November 1st, 2011
Alvarez Orthodontics is giving you a chance to turn your trick-or-treat loot into cash. Bring in your candies and Dr. Alvarez will pay $2.00 for every pound of treats. You get to keep $1.00 and the other $1.00 will be donated to the American Diabetes Association. The donated candy will be shipped overseas to support our troops and spread the holiday fun.
Candy exchange days are from November 1-3 from 8:00 a.m. to 5 p.m. in our Center Valley and Bethlehem offices.
As a special bonus, the class that brings in the most candy during our Candy Exchange at Alvarez Orthodontics wins a pizza party and a gift certificate for your teacher!
We look forward to seeing you and all your candy soon!